The Monastery Garden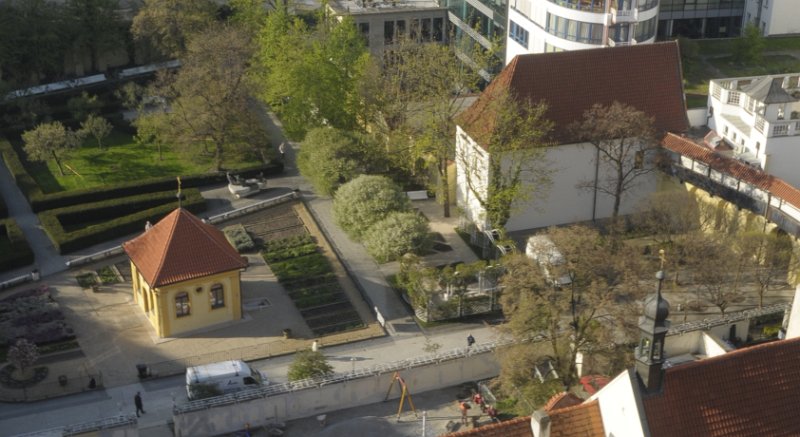 The monastery garden is today an oasis of calm in the busy heart of the metropolis. The original mediaeval garden of the Carmelite monastery was re-designed towards the end of the 17th century.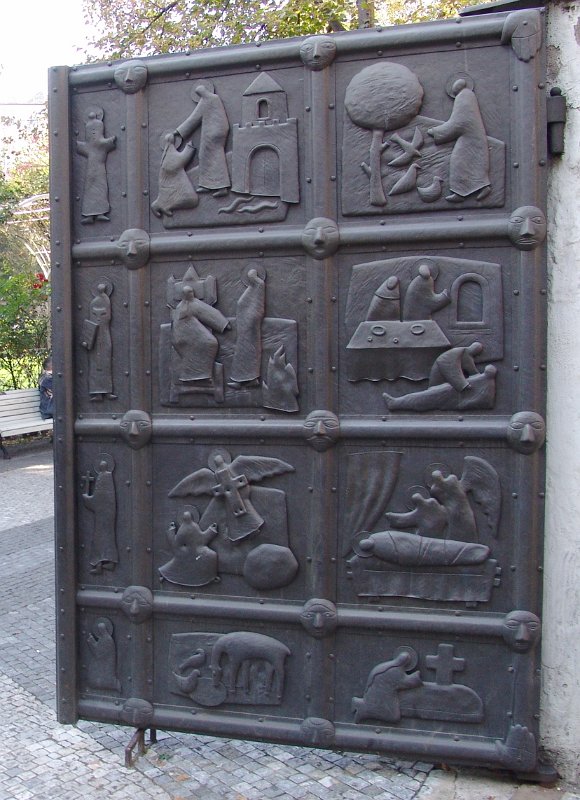 In the middle stands a picturesque baroque summerhouse from the early 18th century, in the cellar of which there used to be a pharmacy. Later it also served as a charnel house for the brothers. In the wall surrounding the garden are preserved three niches roofed over with conchas (miniature chapels); a fourth one in the western wall was later bricked up.
Today the garden belongs to the Prague city authorities and was re-laid out in 1989-1992 by the architect Kuča. As part of the new design for the garden, a bronze fountain in the form of a water nymph by Josef Klimeš was placed in it, and a smaller fountain with the figure of a child ("David") was situated by the children's play area. In 1991-1993 a noteworthy wrought iron gate was installed at the entrance from the Alfa passageway. The work of Petr Císařovský, it has 24 figural wrought-iron reliefs on it depicting scenes from the life of St. Francis.